The largest display case rental companies purchase all of their glass showcases from us and this means we must be doing something right.  Most of our classic line display cases are made using high quality aluminum or steel extrusion and our standard line uses mainly a mix of aluminum and wood.  Our economy line glass display cabinets are made using high quality MDF or PLY WOOD which is painted or laminated to the finish our customer has specified.
Our pricing is by far the most aggressive in the United States and Canada for the quality you receive from us and this is one of the most important thing our customers should be aware of as well.
Counter display cases are obviously very important for the jewelry business and therefore this is the reason we have so much variety with these designs.  These counter display cases are made using the finest materials and best craftsmanship.
The link below will take you directly to our counter glass display case gallery where you will find some of the best selection of our counter showcase designs available on the market.
COUNTER DISPLAY CASES:
http://customdisplaygroup.com/product-6-c-counterdisplay-cases.html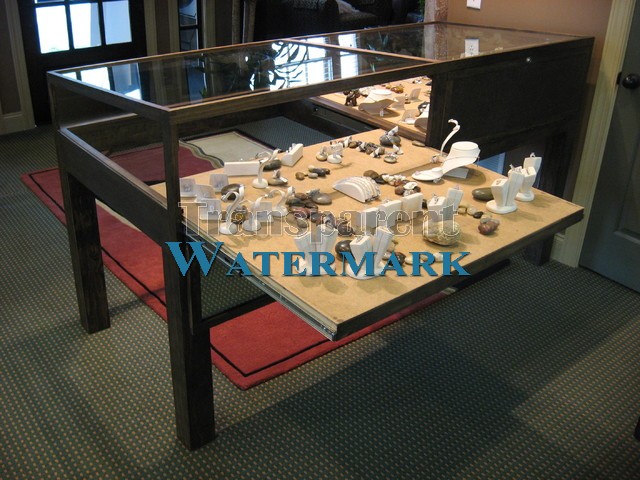 If you have any questions about our designs, please feel free to email or call us.
Regards,
Daysi Jones